We represent an international team of dedicated professionals, who have a laser focus on driving the institution forward. Our staff and management are guided by a shared value, vision and mission for the organisation. This translates into an institution that is geared to ensuring that our clients, partners and beneficiaries reap the benefit of efficient and transparent service.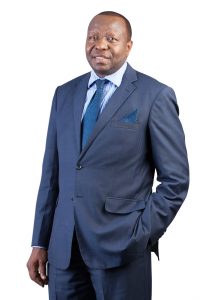 George O. Otieno, Chief Executive Officer
George joined ATI in July 2010 bringing over 30 years of experience in the insurance industry, with 29 years in Reinsurance. George joins ATI, after serving as the Regional Director of the African Reinsurance Corporation (Africa Re) since September 2004 where he was responsible for growing Africa Re's business in 13 countries in East and Southern Africa. George spent 27 years with Africa Re; 21 years of which he worked in various capacities, including as an Underwriter, Head of West Africa Region and then as Director of Central Operations & Inspection based in the Corporation's headquarters in Lagos, Nigeria.
Mr. Otieno holds an MBA Degree from the University of Lagos. He has several professional certifications including a Fellowship of the Chartered Insurance Institute (FCII) of London and Nigeria (FCIIN) since 1984 and Kenya (FCIIK). Mr. Otieno is a past Chairman of the Association of Kenya Reinsurers and a past Director of the College of Insurance (Kenya).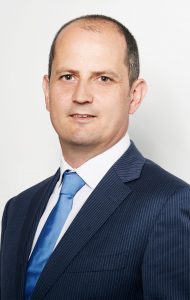 John Lentaigne, Chief Underwriting Officer
John was appointed Chief Underwriting Officer in October 2016. He brings over 13 years of experience in the credit and political risk sphere, as well as prior entrepreneurial experience. Previously, John was the Co-Head of Political & Credit Risks at Brit, one of the largest syndicates at Lloyds. John helped to establish Brit's presence in this area and built out Brit's team to rapidly become one of the most competitively positioned London market participants. Prior to working at Brit, John had established a strong underwriting reputation at both AXIS and XL Catlin in London and Bermuda. John also has a diverse range of entrepreneurial experience, for example having worked as a film producer, live events organiser and having established a record label.
John holds a Master of Modern History degree from Oxford University.
Toavina Ramamonjiarisoa, Chief Financial Officer
A Malagasy national, Toavina has been working in the insurance and finance industry for 12 years. Previously, she was the Group Financial Controller at Coface, the third biggest credit insurance company in the world (€1bn of premium). Prior to that, she worked as a financial auditor in the Insurance and Reinsurance Department of Mazars, an international audit firm. Most recently, Toavina served as Chief Financial Officer, Chief Compliance Officer and member of the Board of Directors of a UK-based asset manager which manages €1.2bn of fixed income assets including mainly debt securities issued by banks and insurance companies.
Toavina holds three Masters degrees from Paris, France in Financial and Accounting (DECF) from the Ecole de l'Expertise Comptable et de l'Audit (ENOES), an MBA (CAAE) from the Institut d'Administration des Enterprises of the Sorbonne, and in Microbiology from Pierre & Marie Curie University.
Cyprien Sakubu, General Counsel and Corporate Secretary
A Burundian national and lawyer by training, Cyprien joined as Chief Investor Relations Manager in 2002. Prior to joining ATI, he was the Institution Building Consultant for the World Bank's Regional Trade Facilitation Project. Previously he held management and Board of Director-level positions including Director of the World Bank's Private Sector Development Project for Burundi. In this capacity he was in charge of reforms for private sector development, regional integration and export promotion, including reforms to legislation governing commercial banking and business enterprise activities, real estate regulations and coordination of related-donor assistance programs. Cyprien also served as the Director for Finance and Administration of the Burundi Textile Complex, then the largest state-owned corporation; and as a Member of the Board of Directors of an investment and commercial bank in Burundi.