ATI is there for you when you need us most with the financial strength to pay your claim.
The true test of the relationship between an insurer and their customer is what happens when a claim is filed. We strive to fully support you throughout the process.
In the unfortunate event that you incur a loss due to any one of the risks covered by ATI, the claims process begins when you notify us of a potential loss. We will immediately start working to minimize or avert a loss within the waiting period specified in your policy.
If a claim materializes despite our best efforts at recovery, we would then launch a full-scale investigation with the objective of paying you after the waiting period.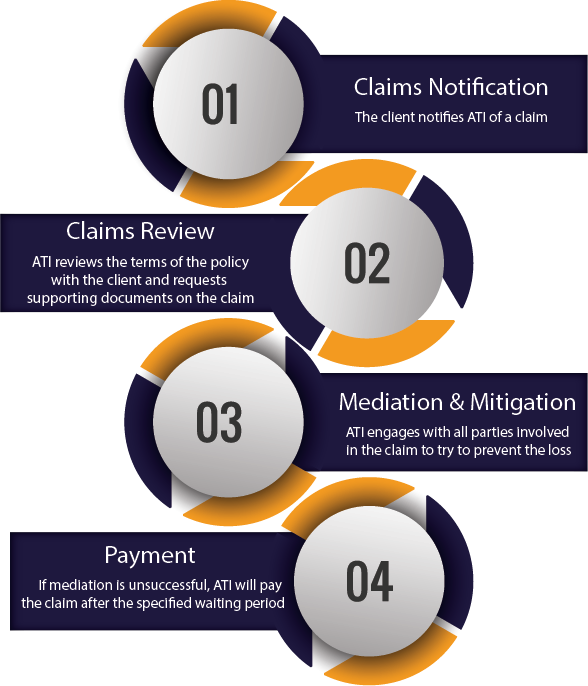 To learn more contact us at underwriting@ati-aca.org