Announcement of the appointment of Manuel Moses as ATI's new CEO
The Board of Directors concluded the year-long recruitment process with an announcement to shareholders at ATI's virtual Annual General Meeting held in July. Manuel Moses has been appointed to the position of CEO.
Mr Moses is a Zimbabwean national, who brings 15 years of experience from the IFC, where he most recently held the post of Country Manager of Kenya.
He holds an MBA from the University of Leicester in the UK and a BSc in Civil Engineering from the University of Zimbabwe.
He assumes office on 1 November 2020.
Other interim changes in management-level positions
Ms. Toavina Ramamonjiarisoa, ATI's Chief Financial Officer, will fill the position of Acting CEO in the interim until Mr. Moses assumes office.
While Ms. Ramamonjiarisoa is Acting CEO, Mr. Rodgers Siachitema has been approved as the Acting CFO.
Following the retirement of Mr. Cyprien Sakubu, effective 31 July, Ms. Elizabeth Mutafungwa, the current Legal Expert, has been appointed Acting General Counsel during this recruitment period.
ATI launches a rebranding initiative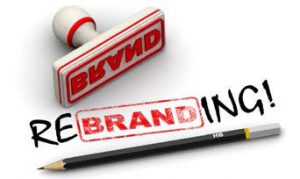 ATI has hired BrandComms to lead a rebranding project with the objective of helping to better position ATI in the coming years. ATI expects to launch its new brand in 2021. In the interim, the team leading the effort plans to include inputs from ATI's broad network of partners and stakeholders in order to ensure an inclusive process.